Weddings are supposed to be fun, and one way to ensure that happens is by having several drink types available. It is common for planners to focus more on cocktails, but you need to know not everyone drinks alcohol. There is the need to have booze-free options, too to accommodate everyone.
So, are you planning a wedding? What are your options for wedding drinks? Below are ideas to get you started in case you were unsure how to approach it.
Coconut water wedding drink
If your wedding theme has beach vibes or you are actually getting married in a tropical locale, coconut water is an important drink. The idea is to keep your guests hydrated all the time.
Get some freshly cut coconuts and pair them with straws to access the water inside. Such drinks are generally refreshing and memorable too.
Small wine bottles for wedding drink
Sometimes you can do things differently by using mini wine bottles rather than the usual huge bottles. Pair each small wine bottle with a guest, depending on their preferences. If you had already done a survey, then you would know what each guest might prefer.
These wine bottles can also be a fun way of escorting the place cards. Or, you could still have them handed out during cocktail hour.
Sake wedding drink
Some might be wondering, what is sake? Well, sake is a famous Japanese drink made by fermenting rice. If you have a cultural-themed wedding, this would be perfect during the reception.
In the Japanese culture, Sake symbolizes the beginning of something new. As you can see, it would be good for people starting their married life together.
Affogato
As mentioned before, you should limit yourself to only alcohol. That is why we now have affogato. It is best served during dessert when people are now ready to relax.
Affogato is simply the combination of an expresso bar and a gelato. You will have the option of customizing the wedding drink to your liking, even as a guest.
Slushies filled with booze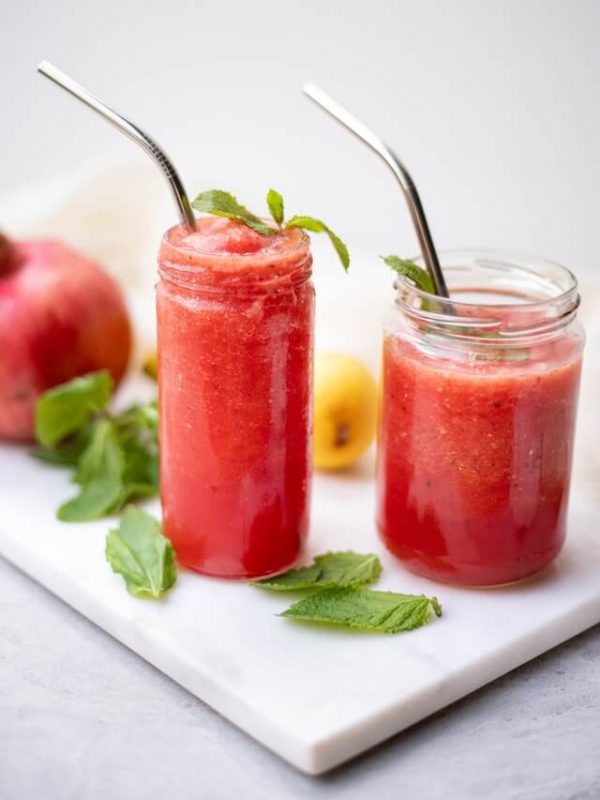 Slushies are always fun to have, especially during the warm weather. It would be a nice drink option for summer weddings.
It is now up to the bartender to come up with different iterations of the slushies depending on what the guests want. They can include beer, champagne, gin, vodka, and other types of alcohol. You can even have the wedding centerpieces matching the theme with the drinks served. That is why you may get edible flowers or even gold leaves as part of the wedding drink.
Hard cider
There is also the option of a cider beverage. It has become quite common in the recent past to a point many people consider it at weddings. The good thing about cider is that it is sweet with a mild flavor that makes it more appealing to the guests.
Of course, many will enjoy drinking this bubbly beverage. It can be a great and cheaper alternative to options such as sparkling wine and champagne during the toast.
Spiked lemonade for wedding drink
We all love to have some lemonade, especially when it is hot outside. The same applies to summer weddings when you just need a refreshing lemonade glass.
Lemonade on its own is awesome to have as a drink. However, there is the option of making it fun. By fun, we mean having spiked versions too. You could use vodka or gin for the spiking part.
Big-batch cocktails for wedding drink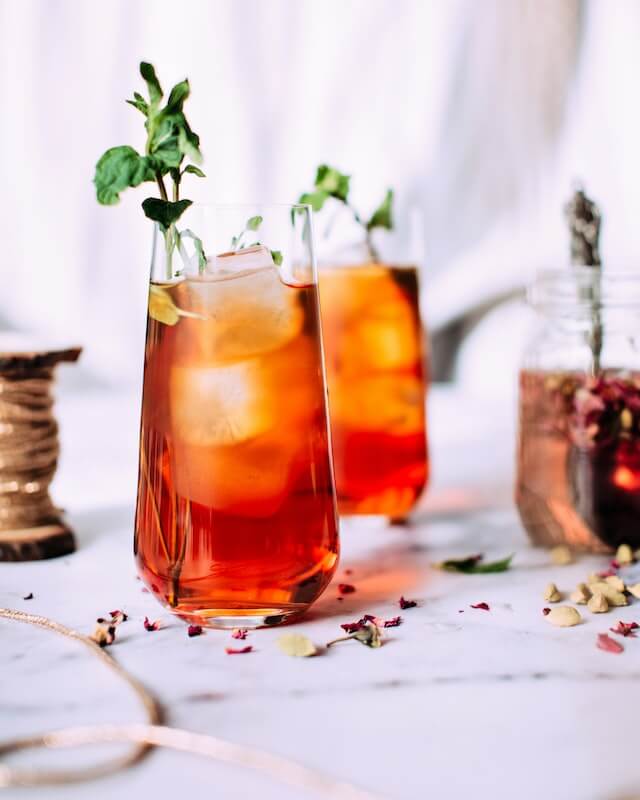 Of course, we had to include cocktails on the list too. The aim is to have them made in big batches to avoid having to make fresh ones each time a guest requests for one.
Let the guests also have the option of adding more alcohol if they want. This should make it fun, as you can pick which cocktail works for you and still make it stronger if you want.
Some would even have them in dispensers so your guests can easily serve themselves in case it is something they like.
Smoked cocktails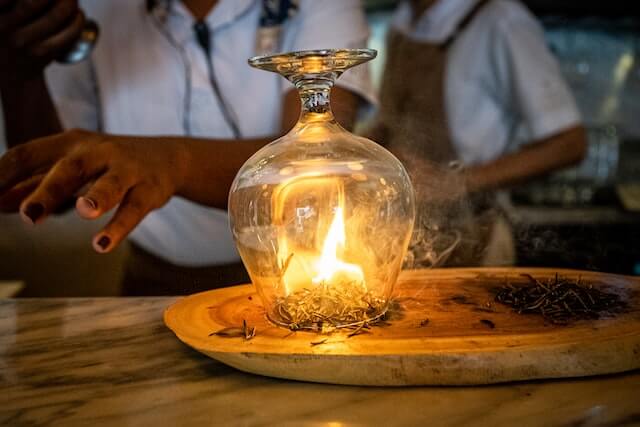 The beauty of cocktails is how you can be creative with them. Other than the usual cocktails, you can also consider making them unique. This is where you introduce the smoked cocktails.
You can always ask the bartender to smoke the glasses before serving the cocktail of your choice. The aim of smoking the glasses is to ensure you get the woody notes as you continue to sip. This idea works well for cocktails containing a rye base or whiskey.
Beers wedding drink
Beer is also another common drink. We recommend that you do it differently this time around. Consider having several options of beers per guest. This is normally referred to as a beer flight.
There can be up to four different beer types poured into small glasses. Have the guests drink them one by one and try to guess which one is it. Generally, they will taste different beer types.
Expresso wedding drink
It might come as a surprise, but you will come across people enjoying coffee at a wedding. This would be served mostly after dinner or during the cake-cutting ceremony. This is to help wash down the sweet cake you would be enjoying.
It does not have to be the regular coffee you are used to. Spruce things up by offering espresso-based drinks. There should also be the option of choosing lattes or cappuccinos too. They help keep the party going.
This option is a good alternative for dessert. The best part is how people enjoy having milk and cookies even at home. Have the two set up in a place where the guests can reach them to enjoy a refreshing time at the reception.
You can even have various milk options, such as chocolate and strawberry, to customize the experience further. Have them served when the timing is right to avoid having the milk too cold when some guests want it warm.
Spicy cocktails
Spicy cocktails are actually a thing, but it seems many weddings might skip them. This is because they might not have so many users available to take on them. However, there is always the option of making them as some guests might want them.
Spicy cocktails are all about the balance between alcohol and spices. One example is to have chili peppers spiced rim combined with Paloma or margarita cocktail.
Wedding drink with floral toppings
Considering a wedding already has flowers, why not complete the look of cocktails with flowers too?
We recommend using edible flowers such as marigolds, organically-grown pansies, chrysanthemums, and many others. These blooms not only make the drink look good but also taste better.
You can always have the petals used in the cocktails match the overall drink flavor. It can be an interesting wedding drink to have at the ceremony.
Kombucha drinks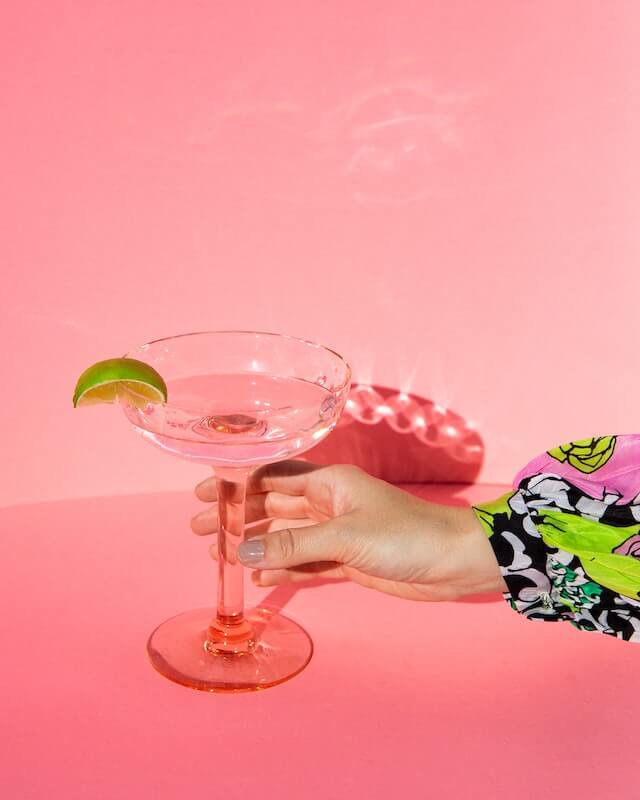 If you or other guests would enjoy Kombucha, including it as part of the wedding drinks would be nice. Kombucha can mainly be used as the base of a flavorful cocktail. This is such a great idea, as you can end up with many flavors.
Ask the bartender to be creative with the concoction and pair it with your favorite gin or vodka.
Conclusion
Looking at the various drinks above, we see that you do not always have to settle for the common cocktails found at other weddings. You can even have flavorful non-alcoholic drinks that people can enjoy. It is all about striking the right balance based on your guests. You can still come up with your own ideas to ensure you have the best drinks at your wedding.